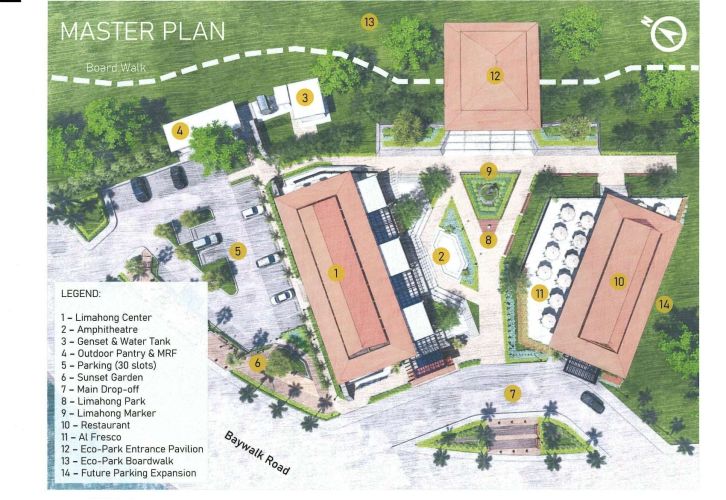 LIMAHONG CHANNEL TOURISM CENTER SOON TO BE OPERATIONAL
Ecotourism and culture are about to be further hyped in this capital town as the Limahong Channel Tourism Center (LCTC) will soon open, with the project's first phase coming to its conclusion.
This was bared during the second ocular inspection of Lingayen's newest tourism/historical attraction led by Mayor Leopoldo N. Bataoil, together with department heads and officials, contractors, and Pangasinan Tourism Officer Malu Elduayan on November 6, 2020.
According to Bataoil, the project is expected to commence its operations by January of next year, although phases 2 and 3 still await funding.
The first phase of the project involves the construction of a pavilion and a multi-purpose building, among others. It was funded by the Department of Tourism, after said historical Channel was identified as a tourist spot by virtue of House Bill No. 6682, principally authored by Bataoil when he was still a congressman.
In June 2019, Bataoil and second district congressman Jumel Espino spearheaded the groundbreaking of the LCTC project.
The entire LCTC plan includes the putting up of a Limahong Park and Marker; the establishment of a river cruise akin to Loboc River Cruise, sunset garden, and mini-forest; the construction of a pavilion to house Limahong artifacts, eco-park, and a multi-purpose pavement alongside the river; and development of the roads leading towards the Channel from the Lingayen town proper.
The LCTC primarily aims at putting Lingayen in the map of the world by putting a marker where the Chinese pirate named Limahong temporarily stayed in 1574.
In his previous interview, Bataoil, citing historical notes, said Limahong hid and dug a channel and built a fort to escape the pursuing Spanish forces in a portion of the Agno River in Brgy. Pangapisan Norte in Lingayen.
The Center is also envisioned to be a venue where people will converge to appreciate nature and history; and where the public can have leisure through diverse activities such as river cruise, bike and all-terrain vehicle (ATV) rides, among many others.
The Mayor then assured that LCTC will boost not only tourism and culture, but livelihood and the people's resilience considering the impact of the present pandemic.
With the operation of the LCTC, the local government of Lingayen anticipates to ignite hope and delight among the people, especially its locals. (MIO)